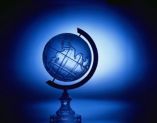 Contact Information
Tel: +31-(0)416-850.730.
E-Fax : +31-(0)84-749-17.97.
E-mail : info@hollando.net
Click here for our Service Fees
Click here for our Contact Form

V Card :
Click here for our V-Card for Outlook or for Outlook Express.
| | |
| --- | --- |
| Below are are some useful links for you to visit. | |
Brian Tracy is the most listened to audio author on personal and business success in the world today. His fast-moving talks and seminars on leadership, sales, managerial effectiveness and business strategy are loaded with powerful, proven ideas and strategies.

Eurail Selectpass
offers unlimited travel on the national rail networks of any 3 to 5 bordering countries out of 22 European nations that are connected by train or ship. There are a variety of pass options to choose from. Click on the pass you're interested in to learn more.

WorldVideoBusiness-WVB is a business to business e-marketplace source of international trade leads, and tender opportunities from companies and government organizations around the globe.
feXLinks
Free stuff and free offers, storefront marketplace,
website link directory and Powerlinking Partner Program!
Firmafrance.com, the French exporters leading B2B directory, aims at promoting French services and products abroad by connecting international decision makers and French managers. It is the first and only B2B website which brings together 20,000 French exporters.
-= Ik Wil Het =- Startpagina 035 (Hilversum)